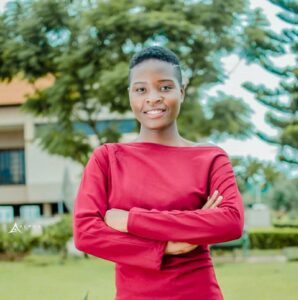 Olive Caroline Mandalasi, Malawian, is a passionate engineering surveyor and drone pilot who leverages geospatial and space technology for infrastructure development. Currently working at Pamodzi Consulting Ltd, she uses drones, GPS and satellite imagery, to inform engineering works. She believes that geospatial technology and space technology have the potential to revolutionise the way infrastructure is built and maintained in Malawi, towards attaining sustainable and resilient communities.Olive is a recipient of the 2023 Geospatial World 50 Rising Stars award. She is committed to supporting and promoting women and youth in the field of geospatial and space technology through volunteering for OpenStreetMap (OSM) Malawi and African Women in GIS (AWiGIS).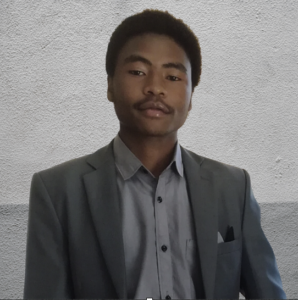 Peter Ndiritu Thuku, Kenyan, is a third year undergraduate student in Geospatial Information Systems & Remote Sensing, at Dedan Kimathi University of Technology (DeKUT), Kenya. Recently he was selected as the Kenyan GISforAfrica Ambassador and responsible for coordinating virtual meetings in advocating the need for Remote Sensing & GIS. He also volunteers and works closely with various GIS & Remote Sensing Industrialists and across many other diverse fields. Currently, he is enrolled for a Certificate course in Drone and Data Academy (CDDT Level 1) at the African Drone & Data Academy (ADDA). Peter is passionate about leading the next generation of policymakers and global influencers.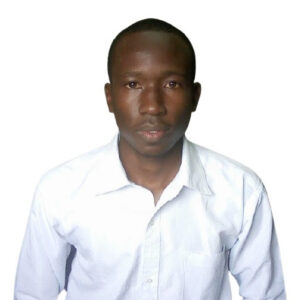 Alex Katuso Kilwaya, Kenyan, is an enthusiastic advocate for space technology and potential in Africa, currently pursuing a Bachelor's degree in Aerospace Engineering at Kenyatta University. He serves as President of the Kenyatta University Aerospace Students Association (KUASA). In early 2023, he was a Student Trainee at Omarichet.Space where he participated in the BIRD-X APRS PAYLOAD SATELLITE PROJECT competition. Recently, he participated in the NASA Space App Challenge and and won the African edition. He is a student member of the Institution of Engineers of Kenya (IEK) since May 2023. He has an unwavering commitment to realising the potential of space technology for innovation and sustainable development in Africa.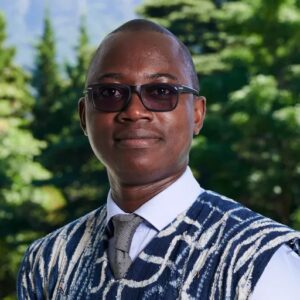 Yvan Zolo, Cameroonian, is a Global Surgery Fellow at the University of Cape Town (UCT), South Africa. He earned his Doctor of Medicine degree in 2021 from the University of Buea, Cameroon. His multifaceted interests span neurosurgery, medical education, and research, with a focus on improving surgical care in resource-limited settings. Yvan is passionate about leveraging space technologies to enhance surgical care and serves as the regional web editor for the African team at the Space Generation Advisory Council (SGAC). He was recently invited to participate in the 2023 Space4Women expert meeting organized by the United Nations Office for Outer Space Affairs (UNOOSA) and the Canadian Space Agency in Montreal, Canada, where he will discuss the importance of Global Surgery for gender equity in the Space sector. Yvan is currently pursuing a Master of Sciences in Medicine (Global Surgery) at the UCT. His research is dedicated to mapping the geospatial landscape of neurosurgical care for infants with neurological malformations. His outstanding contributions to medical education, student career development, and grassroots leadership in global neurosurgery and global surgery earned him the prestigious Mandela Rhodes Scholarship in 2022.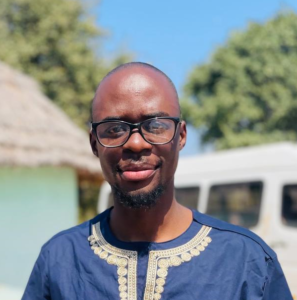 Thando Mathe, Zimbabwean, is a geospatial technology protégé, focusing on Land Tenure Governance and Earth Observation. He has focused his work on the confluence of land information technology and land rights. He is the Co-founder of Spatial Sense, a Geographic Information Systems and Mapping Consultancy, and the Founding Researcher at State of Tenure – an educational blog platform on land governance and land rights in Africa. He is part of the 2023 cohort of the Political Economy of Land Governance in Africa course by NELGA and PLAAS at University of Western Cape. Thando is an active member of the Space Generation Advisory Council (SGAC), OpenStreetMap Zimbabwe, and the Zimbabwe Institute of Geomatics. He has spoken about his work at notable conferences including the Conference for Land Policy in Africa (2021), OpenStreetMap Africa State of the Map (2021), and the International Forestry Commission Symposium in Zimbabwe (2022). He is enthusiastic about implementing fit-for-purpose governance policies for African communities in Space and on Earth that preserve customs while ushering in modernism.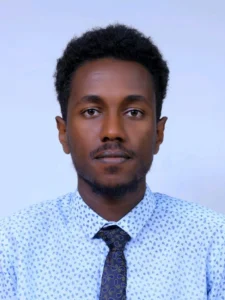 Asmamaw Esayas Nigatu, Ethiopian, is an MSc Space Engineering student with a BSc in Mechanical Engineering. He serves as the National Point of Contact (NPoC) for Ethiopia, at the Space Generation Advisory Council (SGAC). His passion for space exploration led him to found the AHAMENES Space Science and Technology Club (ASSTC) at Addis Ababa Science and Technology University, where he serves as the club President. Under his leadership, the club undertook significant projects, including the development of solid propellant rocket engines and CubeSats. Beyond his responsibilities at ASSTC, Asmamaw volunteers at the Ethiopian Space Science Society (ESSS) and actively contributes to the advancement of space science and technology within his community and country. His efforts reflect a deep commitment to the promotion of space-related education and initiatives in Ethiopia.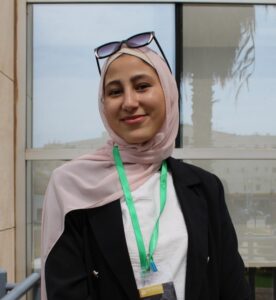 Assia
Machhour
, Moroccan, is a junior Engineering & Management Science student at Al Akhawayn University in Ifrane, Morocco. She is the Events Coordinator at Hult Prize Morocco, the founder and previous Campus Director of the Hult Prize Challenge at Al Akhawayn University. With a passion for social entrepreneurship, astronomy, the SDGs, and youth empowerment, she has been involved with various organizations over the past four years.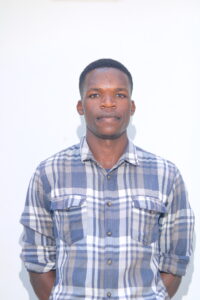 Brian Vuyiya, Kenyan, is currently enrolled in an undergraduate course in Aerospace Engineering at Kenyatta University Nairobi, Kenya. He is actively involved in youth leadership and presently serves as the coordinator and leader for the aerospace association in the university. Brian has a strong passion for aerospace engineering and how the field can be leveraged fully in Africa. He has received several awards including a NASA SpaceApp award.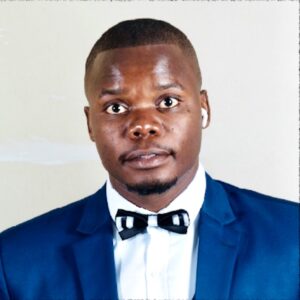 Solomon Kamanga, Zambian, is currently pursuing a masters degree in ecology and management of natural resources in Morocco at the National School of Forestry Engineers.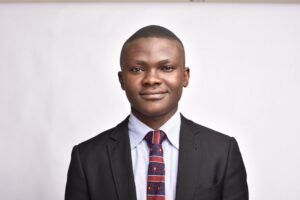 Adekemi Philips Timilehin, Nigerian, is an experienced Space and Aviation Lawyer, qualified to practice in Nigeria He is a recipient of the distinguished Manfred Lachs Space Law Moot Court Award by sitting Judges of the International Court of Justice in Hague, Netherlands. Currently, he is a Research Fellow – International Climate Change Law and Emerging Technologies, at the University of Florida, where he is exploring key concepts in Africa Union's Agenda 2063 and UN SDG 11 and 13. He has published research papers, policy briefs, commentaries, reports on space law, climate policy and emerging technologies in the African sectors.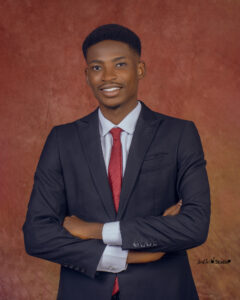 Isah Daniel Ugbede, Nigerian, is a passionate newspace enthusiast with a background in physics major currently transitioning to data science. He is a graduate of Kogi State University and has gained practical experience as a research and development intern at Nigeria Communication Satellite. He is interested in Satellite systems, Human spaceflight and Space exploration. In addition to his professional pursuits, He is also an advocate for the Sustainable Development Goals (SDGs). He strongly believes that space technology can play a crucial role in achieving these goals. Daniel actively promotes the importance of utilizing space resources and technology to address global challenges and improve the lives of mankind both here on earth and in space. He is also a member of the Space Generation Advisory Council (SGAC) where he serves as the Deputy Event Manager for the SG[Nigeria] workshop. One of Daniels notable qualities is his enthusiasm for educating young minds about space and its wonders. He enjoys sharing his knowledge and inspiring the next generation of space leaders and enthusiasts.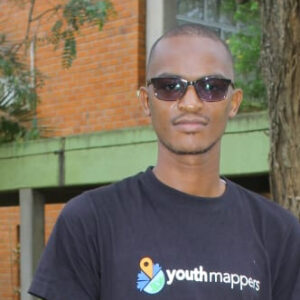 Joseph Munyenze Kathukya, Kenyan, is currently in his final year at Jomo Kenyatta University of Agriculture and Technology, undertaking BSc in Geomatic Engineering and Geospatial Information Systems. He serves as the President of Youthmappers in his University Chapter. He likes advocating for open geospatial data for disaster mitigation, preparedness and sustainable development. Besides that, he is an active volunteer of the Humanitarian OpenStreetMap Team.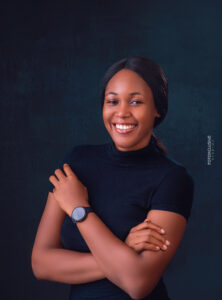 Chinazor Mirian Ogbogu, Nigeria, has a diverse background in industrial chemistry and space science. She holds a BSc in Industrial Chemistry and has also obtained a Google Project Management certification. She is an associate member of the Nigeria Institute of Space Engineers. With a passion for space exploration, Mirian has undertaken various courses and certifications to enhance her expertise. She holds a certificate from the University of Davis on the fundamentals of GIS (Geographic Information Systems) and a certificate on Digitalisation in Space Research from the Technical University of Munich. Mirian's professional experience includes working as a Quality Assurance/Control Chemist at Cormart Nigeria Limited, where she applied her analytical skills and attention to detail in maintaining product quality. Currently, she serves as a Space Science and Technology Officer 1 at the Ministry of Defence, where she actively contributes to advancing Nigeria's capabilities in space science. Mirian's enthusiasm for research is evident through her publications on academia.com, where she shares her insights and contributes to the academic community. With her strong educational background, certifications, and hands-on experience, Mirian is dedicated to making valuable contributions to the fields of space science and technology.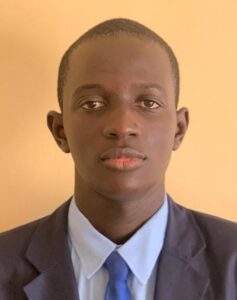 El Hadji Alioune Cisse, Senegalese, is currently studying telecommunications and network sciences in Dakar. Since childhood he's had the passion for space technologies and how to establish an African "NASA". He aspires to be a private pilot and an astronaut. One his favourite hobbies is to simulate flights through aerial simulation software learning more about flying and GNSS, and to do aerospace research such as establishing the EGNOS model. His love for African evolution brings him to international seminars, events, and forums organised in Dakar such as African Air Force Forum, Afritech, Saly Air Show and more, while learning.